If you own a home or commercial property in Austin TX, at some point your roof is going to need to be replaced or repaired. Here are some of the most common questions we are asked by our customers . If you have a specific roofing question regarding your roof please fill out the form and we will answer within 24 hours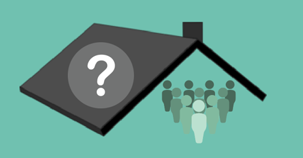 Frequently Asked Questions
Yes, many insurance plans will cover roof repairs, but it does depend on your coverage and the type of damage your roof has. One thing you will want to check is if your policy is an RCV (Replacement Cost Value) or ACV (Actual Cost Value) policy. This will make a big difference in the final amount of money your insurance company pays for the damage. If you are not sure, you should ask you agent. As your professional roofer and roofing claims specialist, Transition Roofing wants to make sure you understand the entire process and know where you stand with your roofing claim before we ask you to sign any contracts. Let us know if you have any questions; we are happy to help. In addition to helping you understand the paperwork, we will communicate directly with your insurance company acting as your advocate and make sure you receive everything you are entitled to. After all, you pay your premiums every month.
Yes, the type of shingles you choose can have different material costs and can also effect the energy efficiency of your home or office building. In addition, certain types of roofing materials may qualify you for discounts of up to 30% on your home owners insurance. This is something that should be considered. Transition Roofing is more than happy to go over all the different options with you. We love to talk about roofing, so give us a shout (512)-416-6000.
Many homeowners choose Timberline shingles because of their long life span and affordable cost. But there are many other roofing options in the Austin area available, such as designer shingles or metal roofs. Jasmine, our in house Design Specialist, would love to talk to you about all the possibilities.
Contact her
 for a no obligation design consultation.
Your expert roofer can consult with you on different types of
residential roofing
materials and even color choices that help your roof with both efficiency and durability.
No you should not. We have been replacing and repairing roofs for 20 years and it is a dangerous job; we follow a strict safety standard that we have been using for years. Just give us a call at (512) 416-6000. We will give you an honest assessment at no cost.
Do not go on your roof to try to fix the leak yourself; it is very dangerous. Transition Roofing has years of experience assessing shingle roofs, metal roofs, tile roofs, flat roofs, TPO roofs, built up roofs and more. If your roof is leaking, give us a call at (512) 416-6000 for a free estimate
Periodically check the roof for any issues, especially before and after storms. If a shingle looks out of place, you can call us at (512) 416-6000 for a free assessment. It is much cheaper to fix a roof when the damage is in its early stages.
Yes, we have a vast amount of experience working with built up roofs, TPO roofs, EPDM roofs, metal roofs, as well as many other types of
commercial roof systems
on properties throughout Austin and the state of Texas.  Please contact our commercial department for a free, no obligation assessment.
Commercial buildings tend to use roofs that help with water flow from rain, as well as roof types that require little maintenance. Certain types include low slope single ply membranes such as TPO and metal roofing are great options. It is important to not just think about your commercial roof as single product like TPO or metal roofing. As there are many other components that help keep the inside dry, such as drains, flashing or scuppers just to name a few. It should be thought of as a commercial roof system. We have many years of experience with this
. 
Contact our
commercial department
to schedule an appointment
One of the best methods is to have Transition Roofing examine and document the state of your roof before a powerful storm hits. That way you will be prepared to show your adjuster what condition your roof was in before the storm with pictures and documentation. This kind of roof documentation will go a long way in making your roof claims process as easy and hassle free as possible.
Storm damage is an unfortunate but common issue throughout Texas. The ability to repair the roof will vary by the type of damage that was done and also the quality and age of your roof system. The best solution is to have one of our 
experienced roofer consultants
 assess the damage to your unique property.
It depends on the current extent of damage to your roof. The best way to figure out is to
request a quote.
A roof can last twenty years or more, depending on the material and the type of weather in your area. Proper maintenance can make it last even longer.
Unless it is currently leaking it is very difficult to tell. Some possible signs are loose shingles, missing shingle, blistering or cracking. If your roof is over 10 years old here in Texas, you should have it looked at by a professional. Transition
Roofing Contractor Austin
provides roof inspections at no cost.
Make sure that there is plenty of space for the contractor to operate, such as an empty driveway. Anything else will depend on what we need to do, so it is best to ask beforehand so you can be prepared.