Transition Roofing is a highly experienced, certified residential and commercial roofing contractor. Whether you need a small leak repaired or your entire roof replaced, trust Transition Roofing to do it right the first time. Call us for a free roofing or repair estimate.

Austin Office (512) 416-6000
Click to call and schedule a free estimate
Transition Roofing is a highly experienced and certified residential and commercial roofing company . Whether you need a small leak repaired or your entire roof replaced. Trust Transition Roofing to get it done and done right. Call us for a free estimate (512)416-6000
Complete Residential and Commercial Roofing Services
Residential Roofing Services
Roofing Shingles Installation & Repair
Metal Roofing Repair & Installation
Emergency Roofing Repair & Maintenance
We Install Shingles & Standing Seam Metal
Modified Bitumen, Tile, Wood shake, More
Commercial Roofing Services
Complete Commercial Roofing Repair
Complete Commercial Roofing Installation
Emergency Flat Roof Repair, Maintenance
TPO, EPDM, Modified Bitumen, Gutters
Standing Seam, Sheet Metal, Built Up Roofs
Connector.

Certainteed ShingleMaster

Awarded the designation of ShingleMaster by Certainteed, only 3% of residential Austin roofing contractors are awarded the ShingleMaster designation

Connector.

Mulehide Certified Contractor

We are a Mulehide certified commercial roofing contractor and are able to install TPO, EPDM, Roof Coating. on steep slope and flat roof commercial building with 20 year No Dollar Limit Warranties

Connector.

Matterhorn Metal Roofing

We are a certified metal roof installer by Matterhorn Metal Roofing to install all of their metal roofing profiles including, Standing Seam, Tile, Slate, and Shake.
---
Expert residential and commercial leak repair
Residential and commercial roofing repair and leak diagnostic.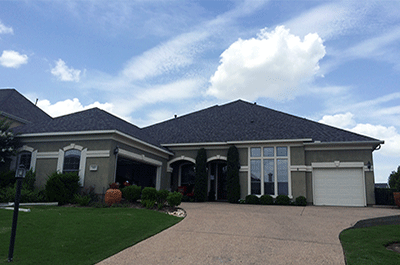 ---
Austin Residential Roofing
---
This Lakeway Texas home was damaged by hail. We replaced the roof with Certainteed Landmark Max Def shingles in Mission Brown, also providing a comprehensive 4 star 50 year roofing warranty.
---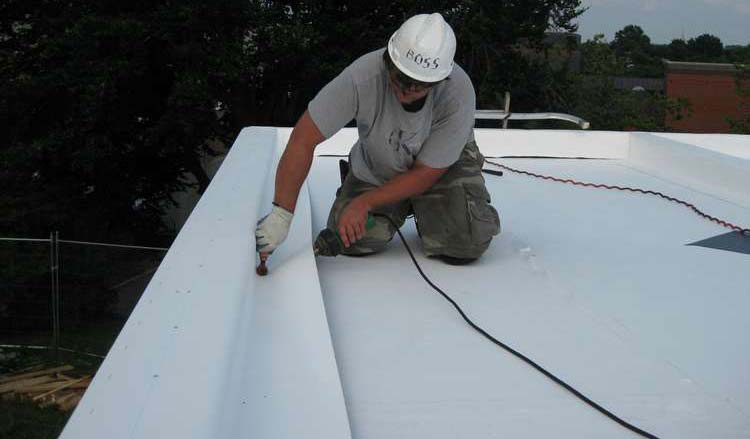 ---
Commercial Roofing / Flat Roof Replacment
---
In downtown Austin TX, one of our TPO workers completing some detail work, on a .60 mil TPO roof over 3.5″ of polyisocyanurate insulation (r21), also providing a 20 year NDL (no dollar limit Roofing warranty).
---
Why Hire Transition Roofing Over Other Austin Roofing Contactors
Connector.

We are fully insured and credentialed as a ShingleMaster & master metal installer

Connector.

We offer free in home estimates and roofing consultation

Connector.

We back our roofing up with a 100% satisfaction guarantee
Connector.

Considered one of the best Austin roofing contractors for our dedication to customer service and craftsmanship

Connector.

We offer same day repairs and emergency roofing services

Connector.

We pay attention to details insuring your roof is installed correctly the first time
Call Us For A Free In Home Roofing Estimate
(512) 416-6000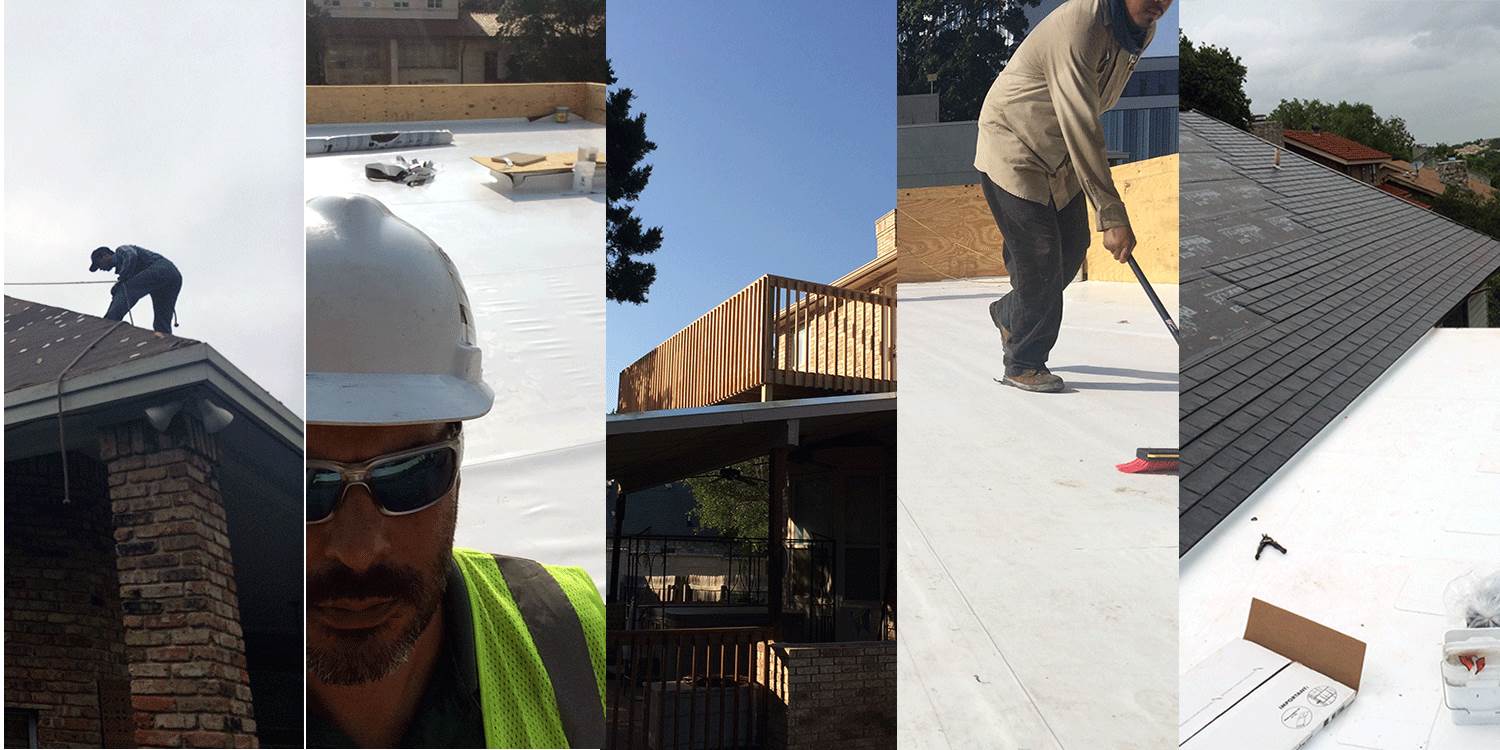 Complete commercial roofing inspection?

If you are a commercial property owner in Austin TX, it's imperative to have your metal or TPO roof inspected annually. We are Austin roofing experts and take great pride in giving our customers complete and comprehensive annual roof inspections. Transition Roofing does not charge for the inspection itself and will present you with a written commercial roof proposal outlining any roof repair or maintenance issues. If we find signs of hail or wind damage during the inspection, we will document the severity and scope of the storm damage with photos and a written report, along with hail reports and weather data when available. We will give you the information you need to decide if you should file an insurance claim or not. As a developer or property owner in Austin and Central Texas, annual roof inspections will give you peace of mind, and save you money, by helping you avoid costly emergency roof maintenance and repairs, and prolonging the life of your commercial roof.
Complete residential roof inspection

As a home owner in the greater Austin area, roof maintenance and inspections probably don't make the top 10 of your to do list. Is your shingle or metal roof over 10 years old? Has it been in the path of a Texas hail or wind storm? Having your roof inspected should be #1 on your list. After all your roof is one of the most important parts of your home, whether your roof is an asphalt shingle roof, standing seam metal roof, aluminum roof, tin roof, tile roof or even a low slope roofing product. Transition roofing will make it easy for you by providing a free no hassle residential roof inspection. Informing you of any signs your roof has sustained hail or wind damage, we will also take a close look at your chimney flashing and roofing vents, and the integrity of your hips and valleys, making sure all the different components are functioning together as a roof system. The roof of your home should be a reliable shelter for your family that can last for many years to come.
What our customers are saying about us! Customer reviews
---
---
Residential Roofing Testimonial
---
I've got to say David and his crew were outstanding they had my shingles installed and my property completely cleaned up by 1 pm, I highly recommend using Transition roofing. Doug G
Yelp Review
---
---
Commercial Roofing Testimonial
---
Are EPDM roof had been leaking for years even after having ace roofing repair it. Transition Roofing sold us on a complete roof replacement using TPO, Transition Roofing had our new roof installed in 3 days absolutely no problems and no leaks.
Lisa K
Facebook Review
---
---
Residential Roofing Testimonial
---
I highly recommend Transition Roofing. Honest roofers that do high quality work. Easy to work with and very communicative. One of the few responsive and dependable roofers in Austin!
Melanie M
Google Plus Review
Business Hours
---
As a premier Austin roofing contractors, we love to hear from our customers.
Hours
---
Monday – Friday 7am – 5pm
Saturday 8am – 12pm
Sunday closed
---
Contact
---
Mailling Address 9609 B David Moore Dr Austin Tx. 78748
Phone 512.416.6000
Email sales@transitionroofing.com