We Are a Quality and Affordable  Roofing Contractor Serving Austin and Central Tx.
 At Transition Roofing we have 35 years experience in installation and repair of all types of roofing. Providing expert advice and customer care  
Our roof Estimating Process 

Roof recommendations and solutions
After assessing your roof, our expert will explain what issues we found and recomend the best and safest roofing solution, for your home, and your budget. 

Siding and ACM Rain-Screens
The fiber cement system and 4mm ACM Quick Panel rainscreen panels provide a beautiful modern look without breaking the bank.
One of our favorite features about these products are that they're perfect for single family homes as well as commercial buildings- meaning you can create cutting edge spaces in your own personal space too!
Go To Siding and ACM Rainscreens⇒

Sheet Metal and Gutters
Our team of experts can provide you with a variety of gutters, metal cap, chimney  flashings  to keep your home or office looking its best.
Get a Quote For Your Roofing or Siding  Project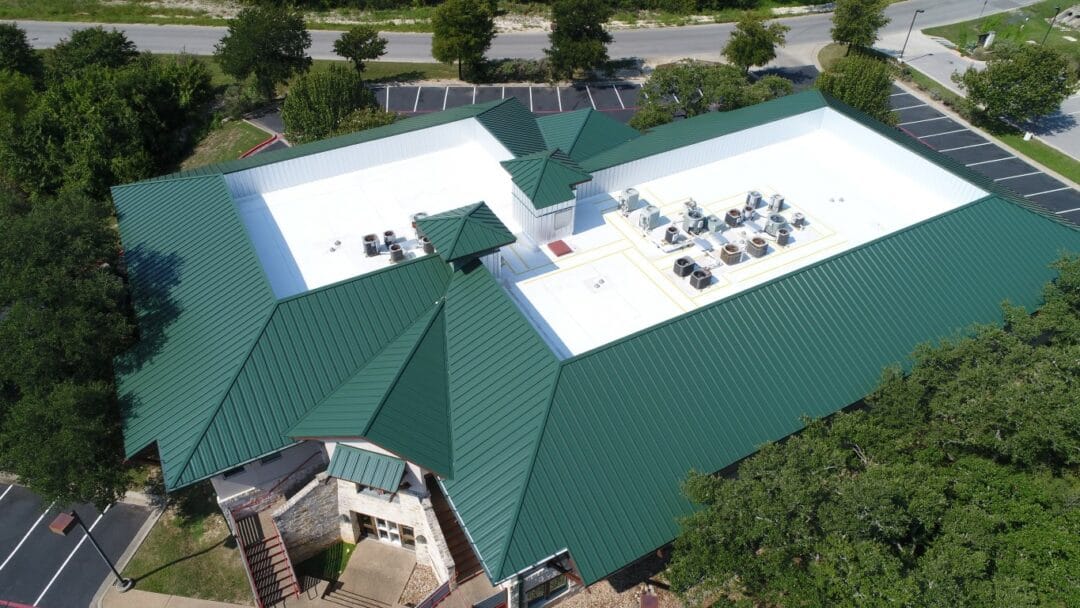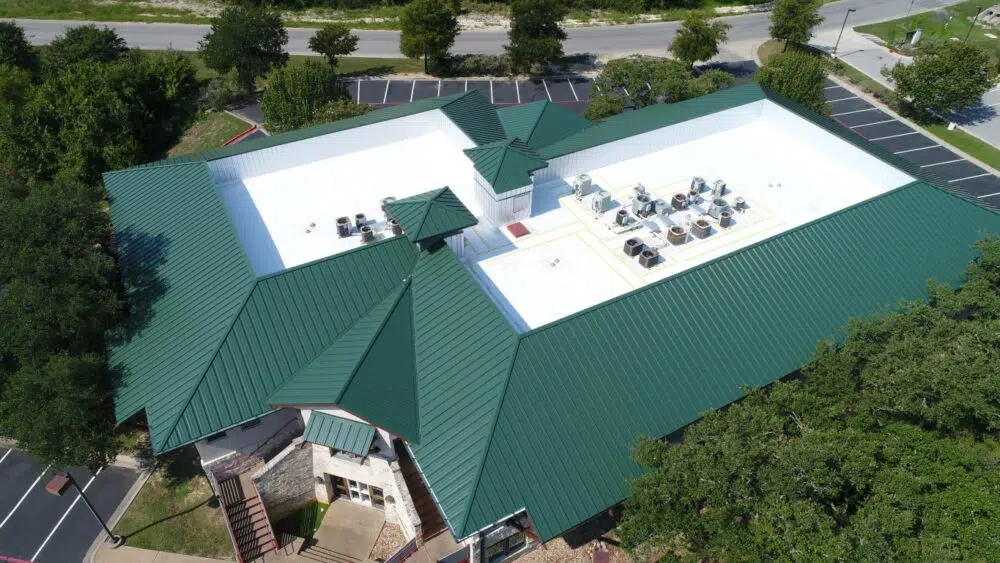 As a roofing Company Transition Roofing in known for being one of the best . We specialize in residential and commercial replacement, repair and maintenance. Through our years of experience we have found that when you hire Transition Roofing you will benefit from:
A trusted name with thousands of happy customers

Roof replacement with a 100% satisfaction guarantee

We offer free in-home estimates and roofing consultations.

 When it comes to your roof, we provide transparent quality roofing estimates
Our attention to detail ensures that your roof is installed correctly the first time.

When your roof needs emergency repairs, you need someone who can get the job done as soon as possible. We offer same-day services for all kinds of roofs

Transition Roofing is considered to be one of the best Austin roofing contractors because we have a dedication for customer service and craftsmanship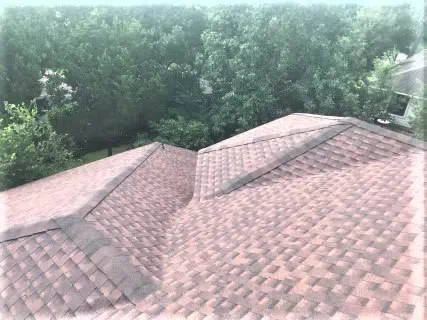 Taylorcrest Dr Shingle Replacement
Roof System: GAF Life-time Roof System
Mr. Gonzalez was looking for quality at an affordable price after after recieving storm damage  , in addition we needed to meet his HOA roof replacement guidelines. We suggested a GAF Timberline HD system with up graded underlayment and designer ridge cap – this checked all the boxes!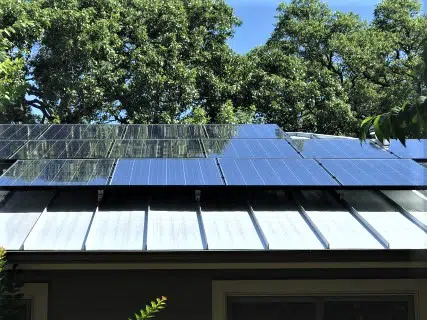 Grider Pass Re-Roof
Roof System: Standing Seam Metal
The owners of this South Austin property were interested in a roofing material that would provide them both modern style and exceptional energy efficiency. They choose galvalume 24 gauge standing seam metal roofs, which not only look great but also have been shown through testing as being very efficient at keeping heat out during the summer months when you need your home's occupants to be feeling cool all day long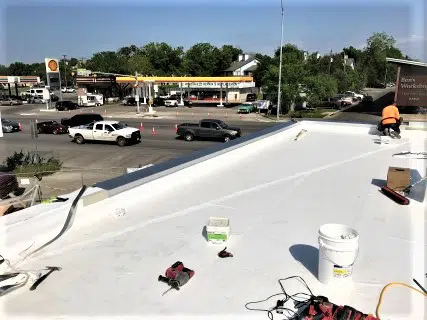 The Meteor South Congress Commercial Roof
Roof System: GAF 60 mil TPO
Builder, Ian Stow owner of Green Guild Studio approached us looking for an affordable solution that would meet the high design standards he needs. The challenges this project faced were not just meeting code requirements but also avoiding fastener penetration through a roof deck and being reflective enough fpr the city of Austin so it met their code requirements.
We've been in business for over a decade and our reputation is top notch. Rest assured, we will be there when you need us most!!
We realize there are many different roofing companies in Central TX to choose from. That's why we are dedicated to providing expert installation, world-class customer service and unmatched dedication for all our customers! Whether you require a new install or need repairs done on your current roofing; Transition Roofing has got it covered. We'll provide you with industry-leading material, workmanship and customer service from start to finish. As a Austin roofing specialists and we have a decade of experience under our belt. We are committed to making your Austin home or business more comfortable, safe from the elements and energy efficient! Our roofers will work with you every step of the way so that you know exactly what's going on during the installation process.
Call For a Quote:
(512)416-6000
Let's Build Something Together
The best Austin roofer is here to help. We are experts in all types of roofing including TPO shingles and metal roofs. You can trust us to get the job done right, on time, every time. Our team will work with you through each step of the process so that your project runs smoothly from beginning to end. We'll provide you with an estimate that includes our labor costs and materials so there are no hidden fees or surprises when we're finished. And because we want your experience with us to be as pleasant as possible, we offer free consultations and financing options if needed!
When it comes down to it, what really matters is how well your new roof performs over time – not just during installation but also after heavy rainstorms or hail damage too. That's why all of our roofs come backed by a transferable lifetime warranty against leaks and wind uplift (the force that causes shingles to detach from the roof). Plus they meet or exceed industry standards for quality assurance like UL Class A fire resistance certification which means they won't catch fire under extreme conditions like high winds or wildfires – even if exposed directly to flames! So go ahead…build something amazing together today! Click this button  now for more information about our roofing services in Austin TX! and surounding areas 
GAF Certified Residential Contractor
Because of our GAF factory certified status, the residential roofs we install are eligible for special warranties.  Our factory certified status is your assurance that you will be dealing with a quality, reputable and dependable roofing contractor.
GAF Master Commercial Roofing Contractor
Transition Roofing has achieved the status of Master Contractor for GAF (Commercial Roofing product Division). A contractor is awarded this title after they have proven their commitment to installation excellence and continue thriving in a constantly evolving industry, like Transition roofing does on an ongoing basis!
Certified Gerard Stone Coated Metal Installers
Quality Metal roofing and shingles for over 40 years. For the highest level of aesthetics and durability, look to Gerard  stone coated steel roofing. Gerard draws on more than 40 years of industry experience to offer the best  roofing systems.
Certainteed ShingleMaster and Master Shingle Applicator
We're proud to have earned the recognition of being one of only 3% residential Austin roofing contractors who has been granted an ShingleMaster and Master Shingle Applicator designation by this prestigious company. It's great that you found us!
MuleHide 1906 Legacy Commercial Roofing Contractor
We are a MuleHide 1906 Legacy Commercial Roofing Contractor which means, we are the best of the best designating Transition Roofing as Master installers of commercial roofing systems including single ply TPO, PVC, modified bitumen, elastomeric and acrylic roof coatings
Matterhorn Metal Roofing
We are a certified metal roof installer by Matterhorn Metal Roofing to install all of their metal roofing profiles including, Standing Seam, Tile, Slate, and Shake.
Duro-Last Certified Installer
Transition Roofing is proud to be an Authorized dealer, contractor and installer of Duro-Last. The worlds best commercial roofing system.
Berridge Metal Aproved Installer
Transition Roofing is now certified to install all Berridge metal wall and roofing panels while offering long-term watertight warranties. 
From the smallest residential roof to large commercial structures, we have been able provide expert service and quality workmanship in every case. Our clients are building owners who care about our reputation for excellence.  – here's what some of them say:
"Transition Roofing really saved me this week. I had a major leak in one of my commercial properties and David was able to get out and repair it the same day. I would highly recommend Transition Roofing to any one. I will definitely hire them in the future."
"Thanks for a great job. Your company did go the extra mile to help us out and all work was done very professionally.  A big thanks again."
"I highly recommend Transition Roofing. Honest roofers that do high quality work. Easy to work with and very communicative.
One of the few responsive and dependable roofers in Austin! "
"Hi neighbors!  I have a water leak after the recent rain and called Transition Roofing on the recommendation of a friend down south.   Mac was thorough, methodical, took the time to explain everything in layman's terms.  He came out and took a look, no charge!  Given the difficulty of finding quality trades in Austin these days, it was so refreshing to find a down to earth roofer."
 Highly Rated GAF Certified Commercial & Residential Roofers & Roofing Contractor in Austin, Texas
Transition Roofing   has moved from 9609 B David Moore Drive, Austin, TX 78748 to our new office at 7500 Tx-71, Suite 204, Austin TX 78735.  Directions from our old office to our new office:  head north on David Moore Dr toward W Slaughter Ln, turn right onto W Slaughter Ln, make a U-turn at S Chisholm, Trail, turn right onto Beckett Rd, turn left onto Davis Ln, turn right onto Escarpment Blvd, turn left onto Convict Hill Rd, drive to TX-71 W, turn right onto US-290 E,slight left, continue onto TX-71 W, turn right into the parking lot at: 
Austin, TX 78735
We're open 7AM – 5PM on Monday – Friday, 8AM to 12PM on Saturday.  We are closed on Sunday.
For additional questions you can call us at 512-416-6000 or you can find us on Yelp