Top Rated Commercial Roofing
Transition Roofing provides an experienced commercial roofing team with optimum turn-around time for installing and repairing  commercial roofs in a variety of materials.

Install TPO Roof Systems
We pay attention to details and our roofs last a long time.

Repair Commercial Roofs
We  offer quality commercial roof maintenance and repair in a timely manner. 

Warranties and Certifications
We are a Factory Certified Master Commercial Roofer – offering 20 year NDL warranties.
Get a Quote For Your Project
TPO and Single Ply Roofing Installation
When it comes to installing a commercial TPO roofing system, Transition Roofing is considered to be one of the best  commercial roofers.  We understand having a new roof installed is one of the single biggest investments you will have to make for your business or property. When you hire Transition Roofing, you can trust your roof will be installed properly the first time.  Along with helping you decide on the best and safest choice in roofing, our sales team will make sure that you completely understand what is being installed and how much it will cost. All of which will ensure that your newly installed roof is as functional as it is beautiful. Our professional Installers are trained and certified at the manufacturer level, as a master commercial roofer, Transition Roofing  can offer you some of the best warranties in the business; which ensures your roof will be hassle free and able withstand the test of time.
MuleHide 1906 Legacy Certified

Tapered roof systems

Accurate and transparent estimates

Austin's best roofing

Superior workmanship 
New construction

Re-roofs

Highly reflective roofing

Flat roofs

Top Rated contractor
GAF Master Roofer

BBB A+ rating and 5 star reviews

Energy efficient roof installs

Manufacturer roof inspections

Cost effective roof replacement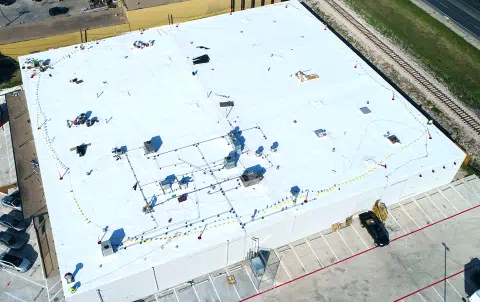 Commercial Roof Repair and Maintenance 
We expertly repair all commercial roofing systems. Same day and emergency roof repair service available including roof leak detection and warrantied repair service.
TPO repair and maintenance
PVC repair and maintenance
Modified bitumen roofing systems
Metal and standing seam
Composition shingles
Infrared roof scan and leak detection
Custom metal flashing and gutters
Protect warranties with certified repair
Free estimates 
Curb removal and installation 
Certified Master Commercial roofer
Expert roof repair
Fully insured
Maintenance contracts
Commercial roof cleaning
Our Warranties and Commercial Roofing Certifications 
GAF Diamond Pledge NDL Roof Guarantee
GAF Emerald Pledge NDL Restoration Guarantee
GAF System Pledge Roof Guarantee
GAF Weather Stopper Integrated Roofing System Guarantee
See Our Current GAF Certification Letter⇒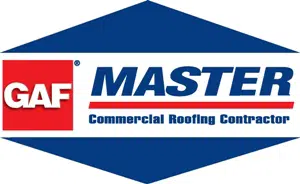 MuleHide Standard System Warranty
MuleHide Premium 20 Year NDL System Warranty
Mule Hide Modified Bitumen Warranty
MuleHide Roof Coating Warranty
See Our Mule Hide Certification Letter⇒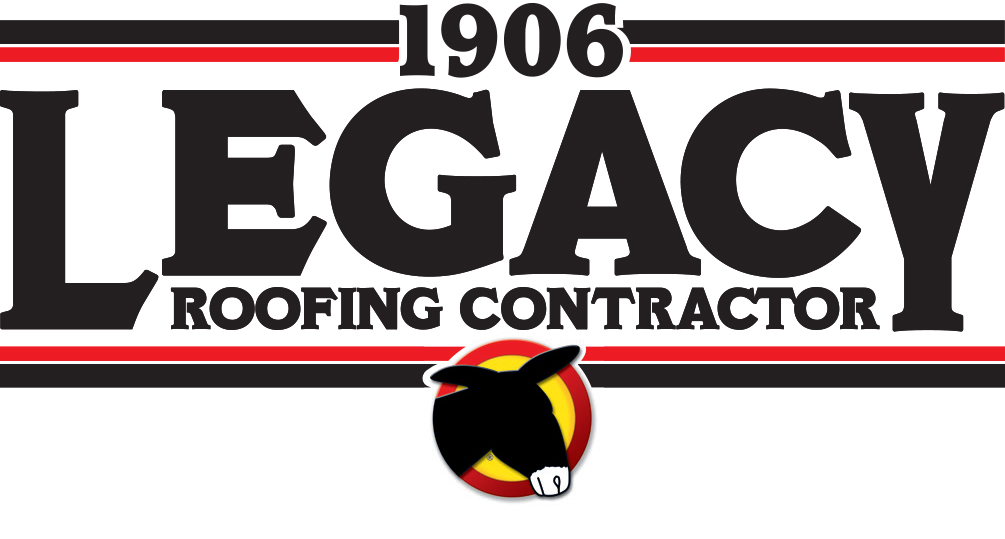 GAF Master Commercial Roofing Contractor
MuleHide Legacy Certified Contractor for Single-Ply, Modified – Coatings
Gerard Stone Coated Certified
Matterhorn Metal roofing Certified
See Our Other Certifications⇒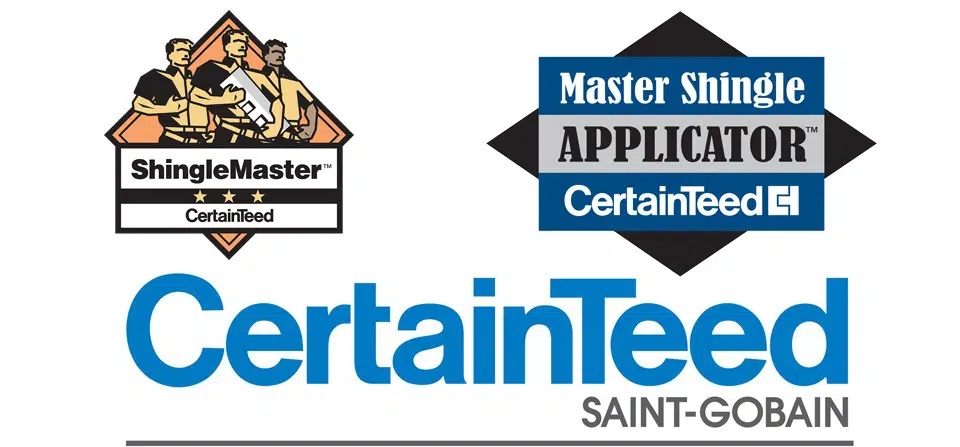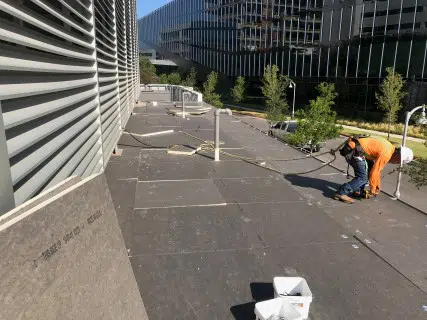 Oracle Waterfront Plant Re-Roof
Roof System: MuleHide 60 Mill TPO
On Oracles Main Campus In Austin Texas.  We Installed a complete 60 mil TPO Roofing System with a tapered system.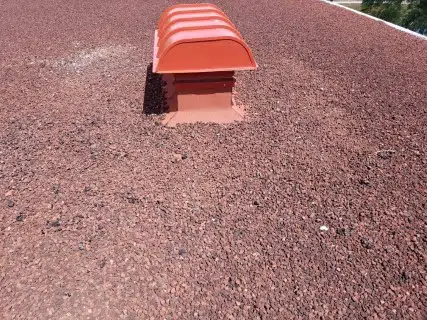 Performing Arts Center AC Curb Installation
Durring a major AC equipment upgrade at the performing arts center in San Marcus,  we were hired to remove the existing curbs and install new ones to accomodate the new system.