If you've seen a bright white roof, then you may be familiar with TPO 
TPO roofing is a type of flat roof single-ply membrane that provides an economical and durable solution for commercial buildings. Thermoplastic polyolefin (TPO) has been used for many years on industrial buildings, warehouses, and many other types of commercial buildings. Still, it is gaining popularity as an alternative to asphaltic built-up roofs and modified bitumen. TPO has been the most popular choice for new construction in recent years, with some estimates showing that more than 50% of all newly constructed commercial buildings have chosen this material for roof replacement,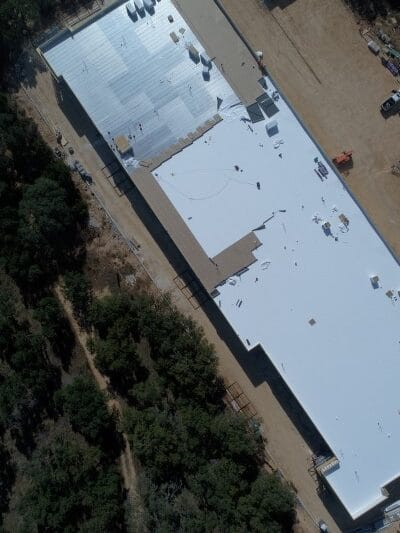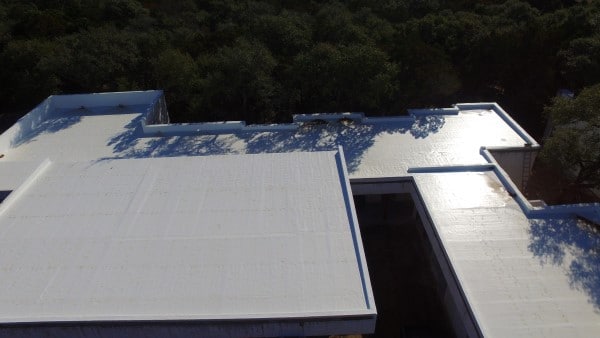 The Benefits of TPO roofs 
TPO roofing is an economical and durable solution for commercial buildings.
It has very good overall physical properties that meet the tough requirements set by industry standards. And because it is a single ply membrane it is cost effective to install, TPO also has great sustainability features. The physical characteristics meet the tough expectations set by building owners and General contractors in todays construction market.
,
it is a single ply membrane which makes it light weight and quick to install
TPO also provides better fire protection vs asphalt roofs, which are highly flammable,

TPO has a high tear strength, tensile strength, and is puncture resistance

TPO is very easy and cheap to repair
TPO is definitely cost effective because many buildings can replace their flat roofs with no tear off and hence reducing the installation cost
Costs -Maintenance -Durability -Ease of installation  It's easy to see how much more affordable it can be to install a flat membrane rather than build up multiple layers on top of each other. When considering the long term benefits, it becomes clear why so many builders and owners choose TPO
.
 How TPO is installed
TPO is Usually installed one of 3 ways
Mechanically Fastened: With this method screws and steel plates are used to secure the membrane to the roof deck.
Fully Adhered: With a fully adhered installation you spread a special glue called TPO adhesive to both the roof deck and the TPO. allowing drying time until tacky, once tacky you would carefully adhere the membrane to the deck avoiding trapped air which will leave bubbles.
Ballast Installation: Which you ad weight or ballast to the roof usually gravel or stones, keeping the TPO secure.  
The TPO itself is rolled out on to the roof from sheets of 6, 10, or 12 feet wide most rolls are 100' long, the sheets of TPO are  heat welded together to produce a monolithic membrane, covering the entirety of your roof, then wall pieces and other details assemblies  are used to completely flash and waterproof curbs, penetrations, drains and other entry points.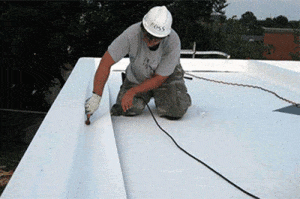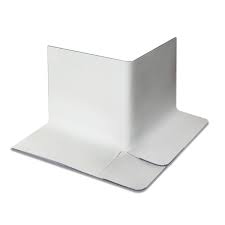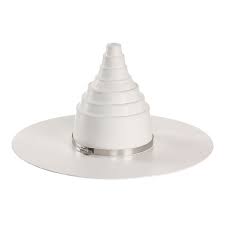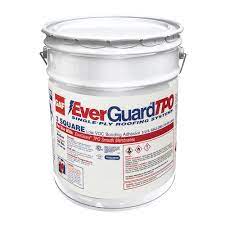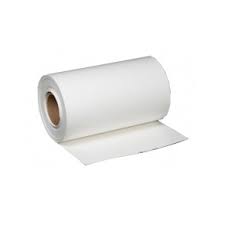 Some common TPO detail and accesories pictured above
How energy efficient is TPO roofing?
White TPO has a very good SRI (solar reflective index of around 79 which will the meet strict code requirements of Austin and Central TX. Without additional expense of using a reflective coating. In other words TPO does a really good job of reflecting the sun's rays, keeping the roof and building interior cooler, in turn  you spend less money on electricity running your AC.  Most see realistic savings of 25-35%.  White TPO meets and exceeds Energy Star specifications, In addition you can easily add ridged insulation the most common being Polyisocyanurate or just ISO for short. at an R value of 5.7 per inch. it is not uncommon to ad 1 to 8 inches of Poly Iso during installation providing additional energy savings, with values up to R-47.2 or more.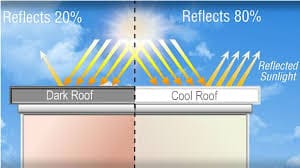 How long does TPO last?
TPO Manufacturers typically warranty there roofs  for upto 30 years. With a realistic life expectancy of between 30 and 50 years before requiring replacement. As with any roofing material and some more than others proper and timely maintenance will significantly increase the life of your roof. When properly installed and maintained TPO roofs should provide many years of trouble free service.
Is there a warranty for TPO roofs?
Every manufacturer has their own warranty for TPO roofing which can be found on the manufacture's website. Some are better than others, so it is important to do your research before making a purchase. The most common warranty Transition Roofing provides is a 20-year NDL (no Dollar Limit). Proper installation and contracting with a certified roofing company like Transition Roofing is necessary to qualify for the Manufacturers NDL
The question of whether or not to purchase a TPO roof may seem like an easy one, but it's actually quite complicated. If you want more information on the benefits and disadvantages of TPO roofs for your specific building , we recommend contacting Transition Roofing for help with your project. We can answer any questions you have about how long will the new roof last ? what is the best warranty for your building ? What kind of energy saving to expect?, and many other important factors that go into deciding if this type of roof will be right for your place. Contact Transition Roofing today! Our team of experts can answer all of your questions about selecting materials and determining how much work needs to be done. We pride ourselves on providing exceptional customer service from start-to-finish so we can help make sure you've got peace of mind when making such an important decision. Call us Today (512)416-6000 or fill out the below contact form.
Contact Us For A TPO Estimate