We are a master certified Austin commercial roofing company
Transition Roofing provides an experienced commercial roofing team with optimum turn-around time for installing new commercial roofs in a variety of materials. We also offer commercial roof maintenance and repair in a timely manner, with professional respect for the building tenants and surrounding neighbors. Transition Roofing has factory certified installation and over 20 years of experience.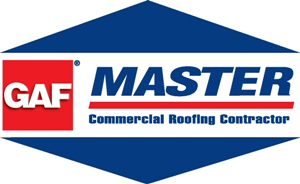 ---
---
---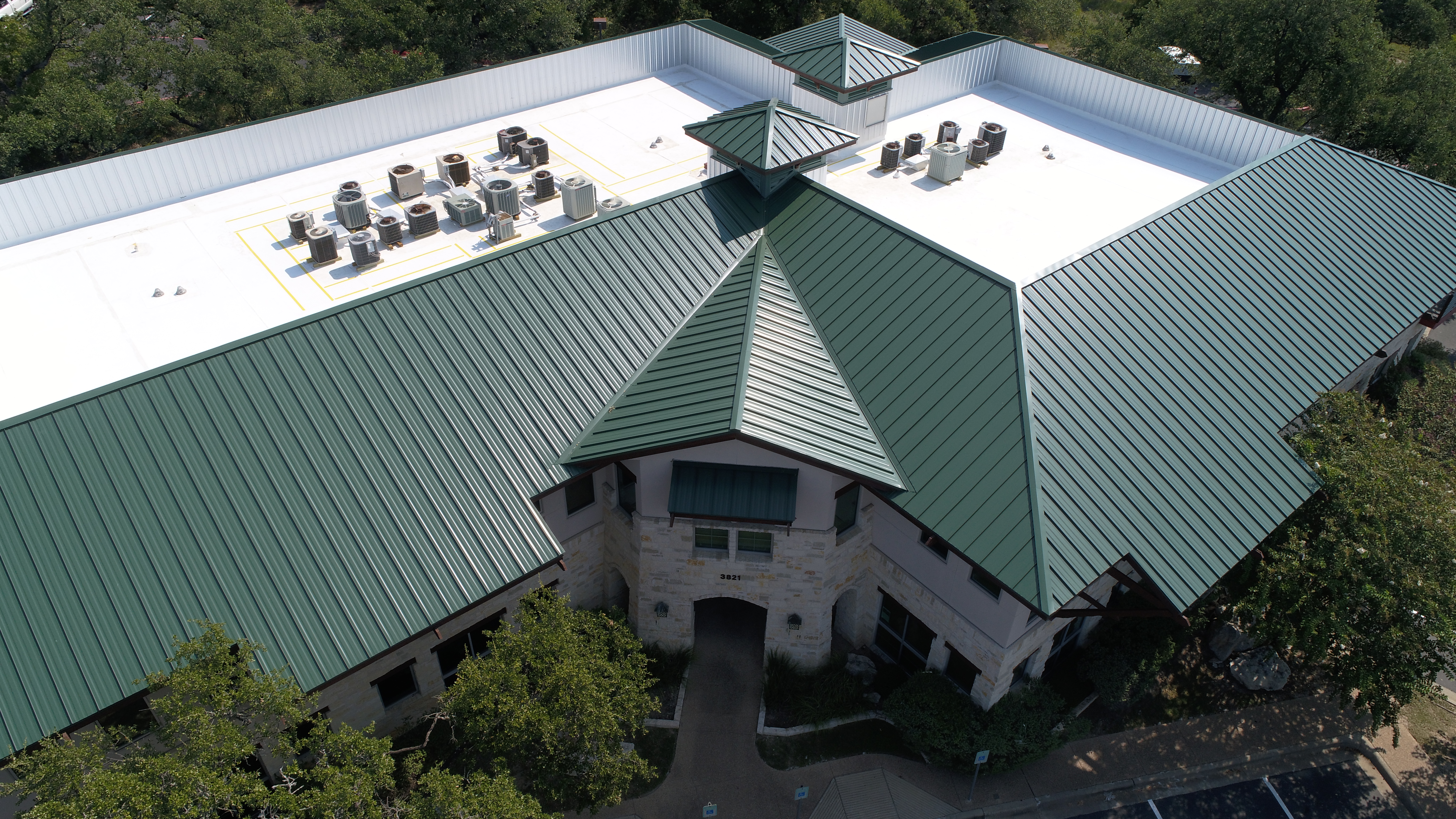 ---
---
---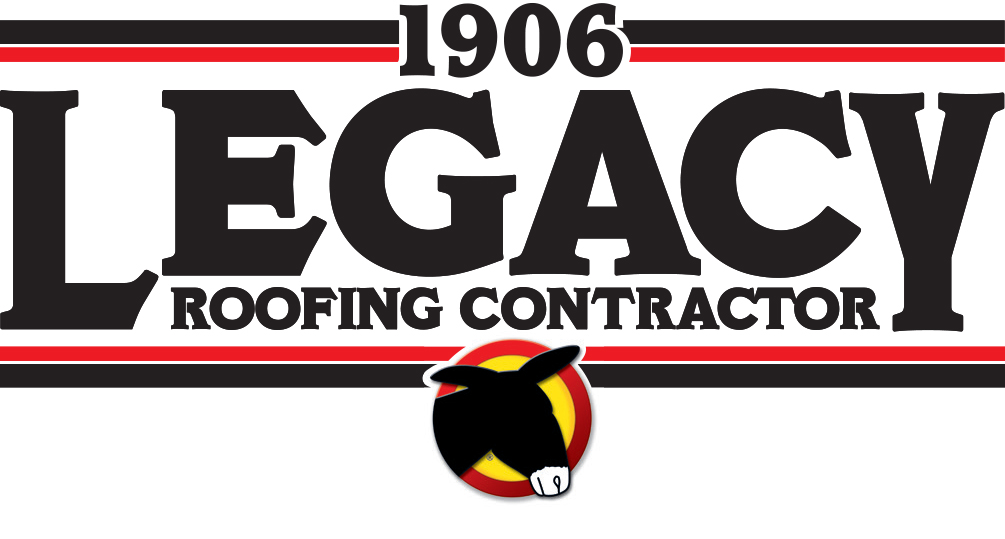 ---
---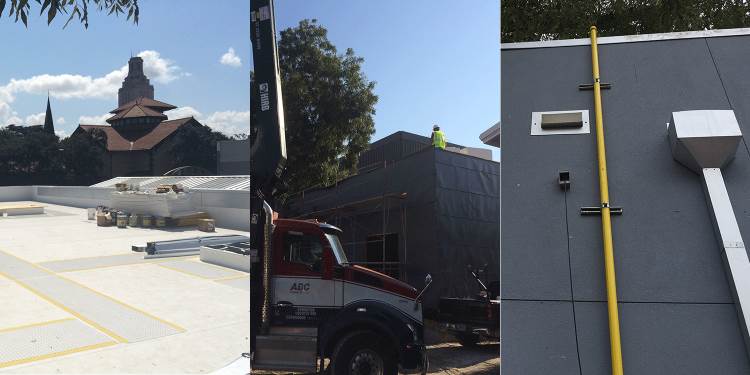 ---
---
---
Common Low Slope Commercial Roofing
---
There are many strategies when it comes to commercial roofing, In Austin and Central TX, energy efficiency is an important part of any new roof or repair.
Request A Free Commercial Roofing Austin Roofing Quote
---
TPO Over Polyisocyanurate Roof system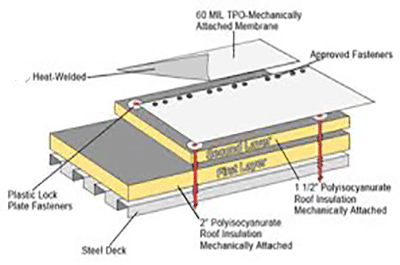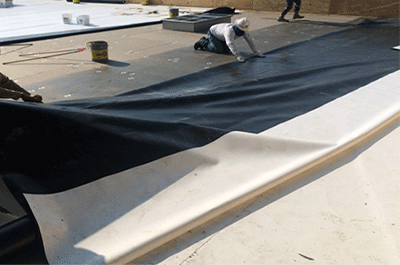 ---
TPO Over Polyisocyanurate roof systems Are extremely common roof systems for low slope (flat roof)Ease of installation, energy efficiency, and durability our just a few reasons Single ply roof systems are so common. Transition Roofing is a TPO certified installer, allowing us to offer No Dollar Limit Warranties covering the entire roof system for up to 20 years
---
---
---
TPO Over Metal Retofit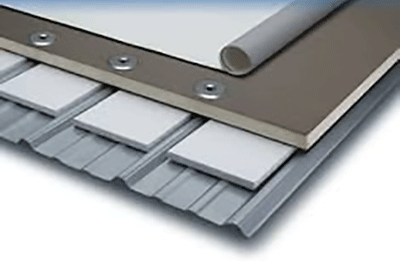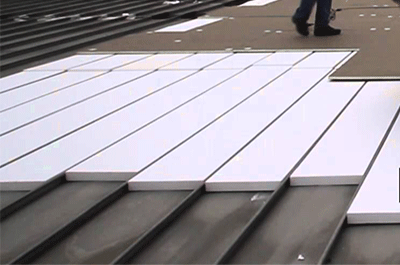 A TPO over metal retrofit is a cost effective solution. Benefits include low cost compared to full roof replacment, Increased energy efficiency through the use of additional insulation and the addition of a highly reflective single ply membrain
Can be installed directly over your existing roof in most cases, eliminating tear-off costs and minimizing interruption to your daily business activities. Extensive design flexibility assures seamless integration into your existing structures
---
---
Elastomeric Acrylic Roof Coating systems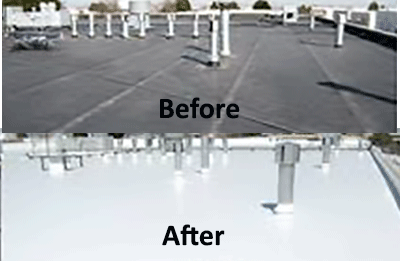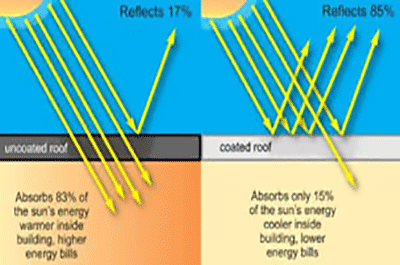 ---
Roof Coating systems are a great option for a cost effective way to breath live into your old roof, Coatings are most commonly used over Single ply TPO, EPDM, PVC as well as Metal and Modified Bitumen. In addition to breathing new life into your commercial roof, you reap the added benefit of a energy saving reflective roof.
---
Austin commercial roofing at it's best
---
When it comes to installing commercial roofing in Austin, Transition Roofing is widely considered and trusted as one of the best Austin commercial roofers. We understand having a new roof installed is one of the single biggest decisions you will have to make for your business. When you hire Transition Roofing, you can trust your roof will be installed properly the first time. Along with helping you decide on the best and safest choice in roofing, our sales team will insure that you completely understand what is being installed and how much it will cost. All of which will insure that your newly installed roof is as functional as it is beautiful. Our professional Installers are trained and certified at the manufacturer level, always using tarps to protect your property and landscaping from roofing debris. As a Master Roofer we can offer you some of the best warranties in the business. Insuring your roof will be hassle free and able withstand the test of time.oof.
---
---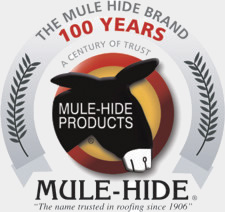 By following our Integrity Roof Pricing model we have been able to consistently deliver a higher quality roof at a lower cost than our competition .
Call our experienced Austin commercial roofing team today for A Free Commercial roof estimate and strategy session
(512)416-6000