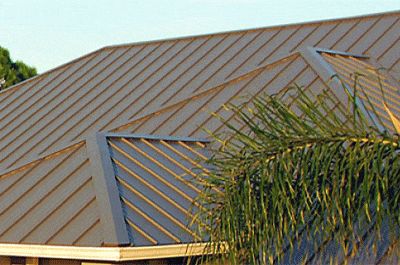 Standing seam roofing has been around for a long time. Metal roofs have been the go-to option for many homeowners and businesses in Austin and central TX because they  are both high quality, are great looking and offer long term affordability. In this blog post, we will discuss three reasons why metal is the cheaper option in the long run!
Probably the most important reason is a metal roof last a lot longer longer than traditional asphalt shingles , the lifespan of a metal roof is at least 50 years. Vs a shingle roof that will typically last 20 years . You would have to replace your shingle roof more than two times before needing to replace a standing seam metal roof.
Secondly, standing seam metal roofs are more energy efficient. That means you can save on your energy bills and help protect the environment at the same time. Metal roofing does a much better job at deflecting the suns rays, saving you up to 28% on your air conditioning bill in the summer months here in Austin.
Last but not least, standing seam roofs have been shown to dramatically improve the home's curb appeal and value by about 3% compared to a similar home with a shingle roof. Metal roofing is very attractive and can aesthetically complement your home. This type of roofing is particularly beneficial to homeowners because it drastically improves curb appeal and contributes to raising the value of your home. Metal roofs have been the go-to option for many homeowners and businesses in Austin and central TX
Standing seam metal roofs are not only durable and energy efficient, but also significantly improve curb appeal. If you're in the market for a new standing seam roofing installation, we encourage to explore your options with our team of experts here at Transition Roofing . We offer standing seam roofs that will complement any home's architecture and provide homeowners with peace of mind knowing they've invested in one of the most affordable long-term solutions available on today's market. Call us now or fill out this contact form to talk to someone about a new standing seam roof.
Get a standing seam quote