Is it time to replace your roof? If so, its important that you learn about the different Austin roofing materials available and the pros and cons of each so you can choose the one that is right for your home or office. Heres a look at the benefits and setbacks of each of the most popular roofing materials
Asphalt Shingles
This roofing material is one of the most popular choices for homeowners across the country, which probably has to do with the fact it is one of the least expensive options. If you choose one of the styles with reflective coating, you can save even more money by lowering your energy usage and therefore, your utility bills. Asphalt shingles are also easy to install, so you dont have to worry about having trouble finding roofing contractors in Austin who are up to the task. Compared to other materials, asphalt shingles offer a lot more options when it comes to color, so you wont have any problem finding a shade to match your home or office.But, asphalt shingles are a little more high maintenance than other options. If you spot debris on your asphalt shingle roof, its best to remove it as soon as possible to prevent damage. This roofing material lasts around 20 years, which is a decent amount of time, but not as long other options.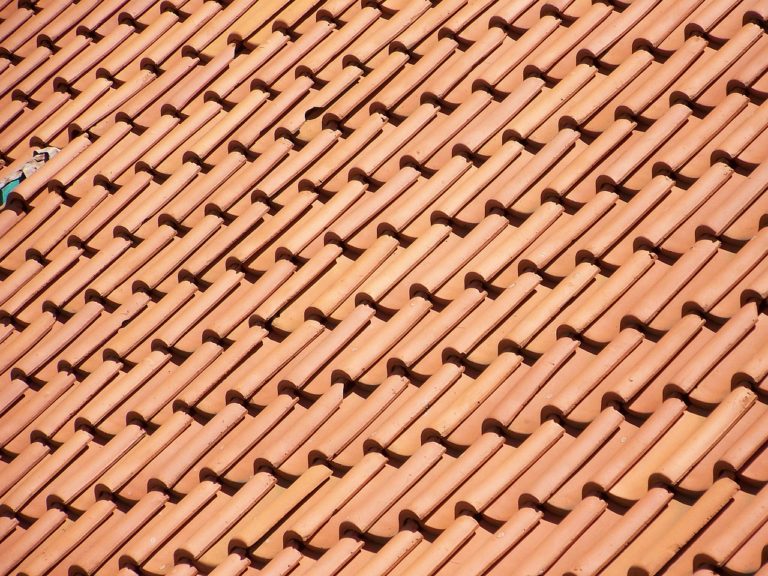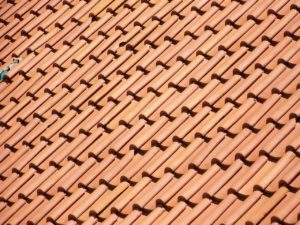 Clay/Concrete Tiles
Have you ever marveled at the beauty of red clay tiles that lay atop Spanish or Mediterranean style homes? The rustic and exotic look of these tiles makes them popular among homeowners everywhere, but especially in the Southwest. Although the red clay tile look is the most popular style of this roofing material, it can be also be made to resemble wood or slate. Homeowners also love having a low maintenance roof that is so durable, long lasting and resistant to fire.But despite these many benefits, clay and concrete tiles do have their downsides. This material is much heavier than other options, so some homes may not be able to support the weight. If your home is able to carry the weight, you have to find someone with experience to install this material. Its not as easy to install clay or concrete tiles as it is to lay asphalt shingles, so find roofing contractors in Austin who have experience with this material. Its recommended that you only use clay or concrete tiles in dry climates, since they can easily be damaged in wet climates. The cost of this style of roof can be much more than others. Clay usually costs a bit more than concrete, but both options are more expensive than most of the other roofing materials.
Slate
Slate is a unique roofing material made from natural rock. Because it isnt manufactured, the color slightly varies from piece to piece. This can be seen as either a pro or con, depending on your own personal preference. Homeowners love the natural look of slate and its ability to withstand extreme weather. When rain or snow falls on a slate roof, it simply slides right off of it instead of lingering around and causing damage.Like tile, slate is very heavy so it requires a strong structure to support it. If your home or office cannot support slate, you may be able to add reinforcements to help carry the weight. It can also be fairly expensive, partly because it is difficult to install. Unlike other roofing materials, slate hangs from nails placed into the roof instead of being glued down. Make sure the roofing contractors in Austin you work with are qualifiedlike the team at Transition Roofingto put down a slate roof if you are considering this material.
?
Metal
Metal roofing in Austin used to only be used on commercial buildings, but over the last decade, it has made its way into the world of residential roofing as well. This roofing material is incredibly durable and holds up well in extreme weather conditions with little maintenance required. Many manufacturers are so confident in their metal roofing in Austin, they offer warranties on the materials for up to 50 years!It also is one of the most energy efficient roofing materials, since it reflects the sunlight and absorbs much less heat than other options. Metal is typically lightweight, so it can often be put down over your existing roof if you want to save a little bit of money.There are many benefits to metal roofing, but there are also a few drawbacks. Metal roofing can be expensive, so expect to spend more upfront than you would if you choose asphalt or another inexpensive material. Although it is resistant to rain, some homeowners dont like the sound of rain tapping against the metal. This material is durable, but if you do need to replace a piece or two, it may be difficult to do so because of the way it is installed.Are you ready to replace your roof? Contact the team of Austin roofing professionals at
Transition Roofing
, who can help you determine which type of roofing material is best for you. Call (512) 416-6000 for a free estimate!
Related Article